HAS MOVED
to
1103 N. Henry St
Bay City, MI 48706
Our Community of Believers come together frequently in each other's homes, in the community, and at our building to worship God.
Through our shared worship and praise, we develop deeper relationships with one another which provide us a Christ-centered, Bible-based, context in which to grow.
We share what God is doing in our lives!
Regular
Activities

*Please confirm activities listed below for a particular date by checking the church calendar.
Sundays @ 11:00am




Tuesdays @ 6:30pm
For information on
small groups please
contact us.
Kids Bible Quizzing
Sundays @ 9:00am
Adult Christian Ed.
Sundays @ 9:30am
Celebrate Recovery




Tuesdays @ 6:30pm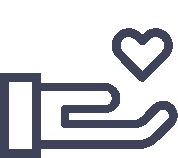 For those who wish to contribute to the ministry of Bay City 1st Church of the Nazarene, you may click below to be taken to our PayPal service.